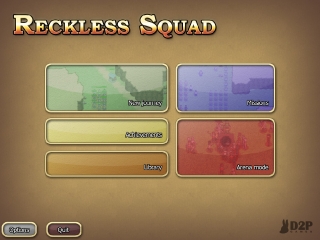 The first update to Reckless Squad is now freely available for those who buyed the game on GamersGate or our website!
Are featured:
Improved environment graphics
A brand new main menu
Bug-fixes (including the bug in the Tower Defense mode)
A new configuration utility for Mac OS X, like the one already available for Windows
Of course, all of the previous features are still here:
Intense and strategic battles, use your troops and their capacities wisely to defend your convoy or defeat the bosses after an epic fight.
Every journey is unique: the game adapts itself to the way you play and the environments are created procedurally. You will never experience the same thing twice. Also features 4 levels of difficulty.
Fight endless hordes of monsters in the Arena and see for how long your strategies can keep you alive.
More than 40 achievements for you to unlock and 11 missions to complete.
Twelve classes of units for you to chose from. Ranging from the good old Soldier and Archer to the more exotics Black Mage and Samurai. Every class of unit have its own distinct (and somewhat twisted) personality. Most of them have secondary weapons with very different effects, allowing you to build complex strategies.
Travel across a fantasy universe filled with elves, werewolves, pirates and ninjas… amongst others. Discover various environments, from the forest to the mountains, passing by the desert. And it's always served with humor!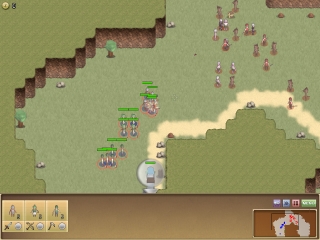 However the free demo won't be updated to reflect the 1.1 update, but they are mainly cosmetic changes, the gameplay is left untouched.