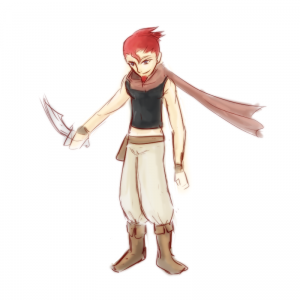 Hi, it's been a while since our last news !
I want to thanks all the beta testers that played the game and sent us some feedback, it has been really useful, and it helps us understand what you expect from Reckless Squad.
It's now time for us to go back to work, and we have some news for you !
First, our team grew to include Franck, one of our classmate, he will help us with the programming for the 3 months to come. Please, say "hi" to Franck !
Franck is currently working on the tutorial for Reckless Squad, the most-wanted feature from the play testers.
We also added an infinite mode, those things are trendy these days, but it's amazing how well it suits the gameplay of Reckless Squad. Basically the cart stays at the center of a big arena, and you must protect it against unstopping waves of enemies. After 10 waves, you can buy new units and the fight resumes, with even more opponents !
At last but not least, the composer John Imbler is working on Reckless Squad's soundtrack. He's very talented and dedicated, and the music of the game is coming along nicely. You should be able to hear a sample of it soon and be as amazed as I am.
See you next week !
Share on Facebook
Share on Twitter