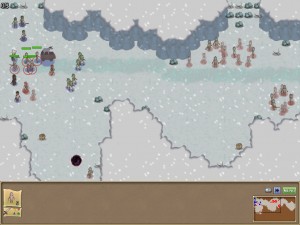 Hello, we have good news for you !
We are now ready for a second beta-test phase, and we need your help !
Basically we want you to play the game and to send us your feedback. The goal is to gather suggestions from the players and discover the problems in the gameplay as early as possible.
It's pretty simple to attend : just send an email to contact@d2p-games.com with "Reckless Squad beta" as a subject.
We will definitely appreciate if you describe your background as a gamer a little, so we can figure out which kind of gamer you are. It's important for us to have feedback from people with different backgrounds.
We don't have a fixed limit for testers, but we want to keep the number of testers manageable, so it's possible that we won't accept everyone.
If you're accepted, we will reply to your email with the instructions to download the beta version of Reckless Squad.
The beta test will end July 26th.
The beta-test version is available in French and English for Windows only.
We're counting on you !
Share on Facebook
Share on Twitter