We had school exams this week, it took us most of our time, but still we managed to implement Missions. In Reckless Squad, Missions are small objectives that you must achieve to gain rewards.
It's the principle of achievements, trophies, or whatever you call it.
Here is a screenshot of the menu listing all the missions. We are currently imagining new missions, so we will add a lot more missions before the release.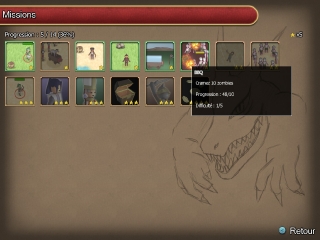 Share on Facebook
Share on Twitter