#14 ? Already ? Time sure fly's !
It's been a very, very productive week. I like this kind of week, and I like the fact that I unconsciously start Reckless Squad just to play around with it. Good sign.
I think you will like this Weekly News, because we have a lot of screenshots for you. We improved the graphics, and we want you to see the result ! Almost all our play-testers reported us that the cliffs were too squared, the tiles too visible. I think we fixed that, do you agree ?
If you played a real-time strategy game before, you may be used to assign your units to groups in order to select them later faster. This feature was suggested by a play-tester during the beta, and we finally added it to the game :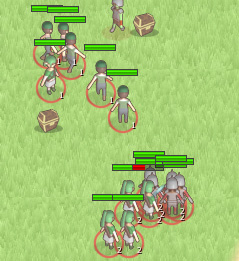 Do you remember when we posted the screenshot of the main menu ? We also improved it, to add some polish. Have a look :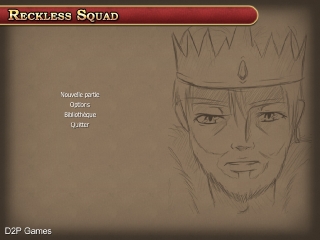 (Once again, those screenshots are from the French version, because it's the one we use when we develop. Don't worry, an English version is planned)
Share on Facebook
Share on Twitter