This week was really intense because we need to be ready for the private beta's launch.
After two days of fixing important bugs and implementing the last details needed, we are totally exhausted but also very proud of what we achieved.
Planning a play test session is a lot of work, you need to decide what content you want to appear in it, focus on making it fully playable and then prepare feedback's forms.
We will tell you about it in our next Weekly Update, but for now, here is our progression :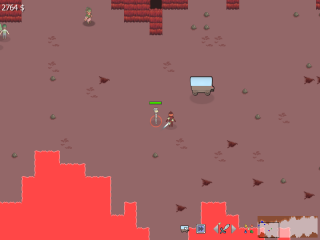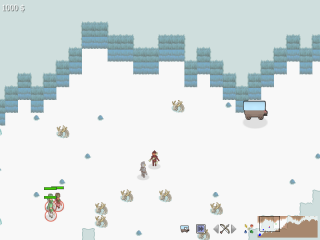 As you can see on this screen, new things appeared :
The little sparks tells you when an attack is very effective.
The new tiny buttons, the first one to focus the camera on the convoy, and the second one to switch to fast forward mode.
One of the problem with the previous version was that the enemies looked like player's units. It's really confusing for new players or spectators : it's hard to tell your friends from your foes.
So we took the time to add new enemies, let me introduce them to you !
The Pirate, he is based on the Gunner :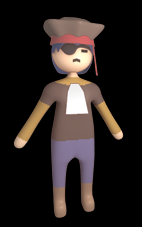 We could't star a Pirate without adding a Ninja as well… he is based on the Assassin :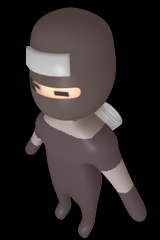 The Black Knight is a twisted Knight :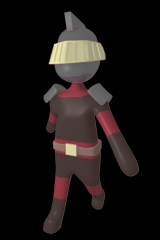 The Goblin is much like a Soldier, except that he is… well… a Golbin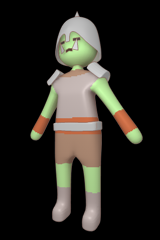 The Virtual Game Master tells your story as you play, providing you with a reason to fight (even if it's not always a good reason…)
Finally we've implemented the units' animations.
Bonus, here is how we work at D2P Games : we write a list of things to do on a "shared paper sheet" and everyone looks at it and writes his name before each tasks he is going to carry out.
It quickly became a mess, as you can see, but it's effective.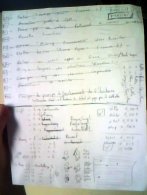 Share on Facebook
Share on Twitter