Hi !
After a week fairly productive, we are still far from achieving our ultimate goal but we are on track.
All the classes and most of the weapons have been implemented.
The most important update is the arrival of our new game engine, more powerful than the previous one.
As you can see on this picture, we have a lot of work to do to improve the performances and to optimize the game when there are many units.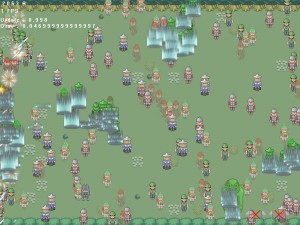 That's not all, now our Giant Turtle I named Enzo sleeps until somebody goes to wake her up. But be careful because she is hungry !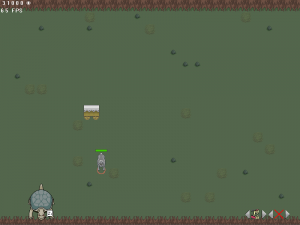 Let me now introduce you two units :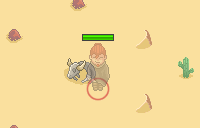 If you are really kleptomaniac, you will probably use the one who can stole money from the enemies : he is the Rogue. He is invisible until he robs someone and can be attacked during this time. He also can throw knifes.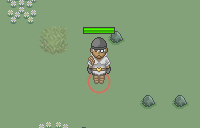 If you prefer guns, you will love the Gunner who can own 3 weapons and shoot the enemies from a long long distance.